Class description
Great way to encourage and strengthen teamwork amongst work colleagues
Our corporate workshop is perfect for team building.
Does your team have a busy, stressful schedule? Are you organising a team day and don't want to do the usual trip to the pub?
How about taking time out to sit down and focus on a relaxing creative workshop.
Perhaps a creative Crafternoon off is what you need! Did you know there are a whole host of benefits that come from being creative? (Link to health benefits)
We have designed our playful workshops to encourage and strengthen teamwork and is for people with little or no creative experience. It's the perfect way to ignite a spark of imagination in all your team and an opportunity to learn some crafty new skills in a relaxing environment.
Choose from:
T-shirt printing. Discover fun and effective techniques to make and create you own T-shirt design. How cool to have an original T for all to see!
Block printing. Carve unique stamp blocks from scratch! We'll bring a selection of items to print on eg: blank cards / gift tags, tea towels / cushion covers and canvas bags. Get printing on anything you fancy - preferably not other team members please!
Book binding. Make your own personalised book to keep all those important meeting notes in.
If you prefer one of our other workshops, we would be happy to adapt to suit you.
Class structure
Our Team Building Workshop is for 5 to 10 people.
The session runs for 4hours.
All material included.
Travel included within 15 mile radius.
If you don't have space in your work place let us know.
Wearing old clothes / protecting suits is a good idea!
For more information about our booking policy please read our full Terms & Conditions.
Materials
All materials and tools that you'll need will be provided.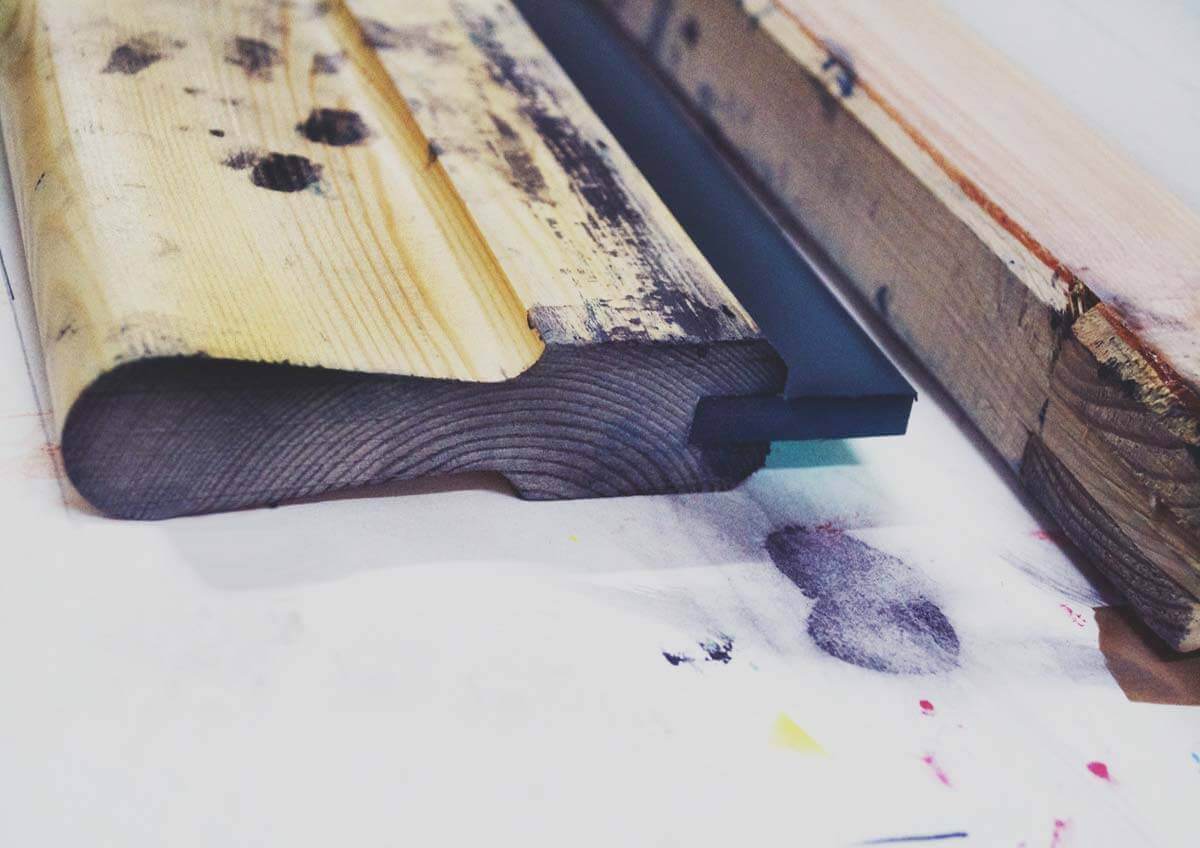 Details
Price: Depending on the number of participants and sessions we can quote a price for you. (minimum of 5, max of 10 students)
Time: We can run this during office hours, as an after work function or at the weekend.
Location: We come to you! We bring our portable print workshop to your business! -Travel included within 15 mile radius of Belfast.
Price: Email us for a quote
Book class Email hi@workshopmakes.com to sign up