If you are a school, company or planning a party, click on the relevant word for more details.
Class description
This fun workshop guides beginners through the steps to produce a drypoint print
This fun & friendly workshop is perfect for beginners who have little or no previous experience of the drypoint method. You will be guided through the steps from start to finish to produce a traditional drypoint and having a go at using a specialist printing press!
It's a really fun class, in a relaxed atmosphere, it can get messy so wearing old clothes is recommended! Be prepared to add some elbow grease to your ink!
We aim for each participant to leave with three A4 prints on high quality printmaking paper (very professional!) And your finished drypoint "plate" which can be reprinted. Keep one for yourself and give the others as gifts … if you can bear to part with them!
Class structure
Classes last for 3 hours
Brief introduction showing what you will be doing and how!
Designs are drawn
Drawing is scratched out of the "plate"( special plastic)
Ink up & wipe
Print goes through the press
Pull the print ( exciting!!)
Admire the outcome
Maximum of 6 people per class
Materials
Printing Press
High quality printing paper
Additional paper / card for tests runs
Ink
Tea and coffee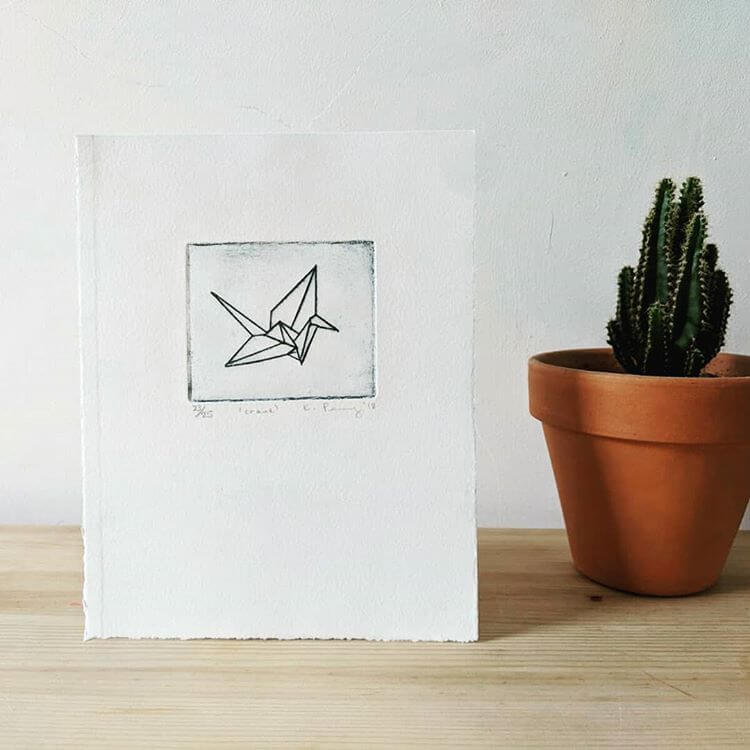 Details
When? Weekdays 6:30pm to 9:30pm or Weekends 10:30am to 1:30pm.
Where? If you have a group of 5 to 6 people we come to you! (Travel included within 15 mile radius of Belfast)
Less than 5 people? Get in touch and we'll sort you out
Price: 25
Book class Email hi@workshopmakes.com to sign up