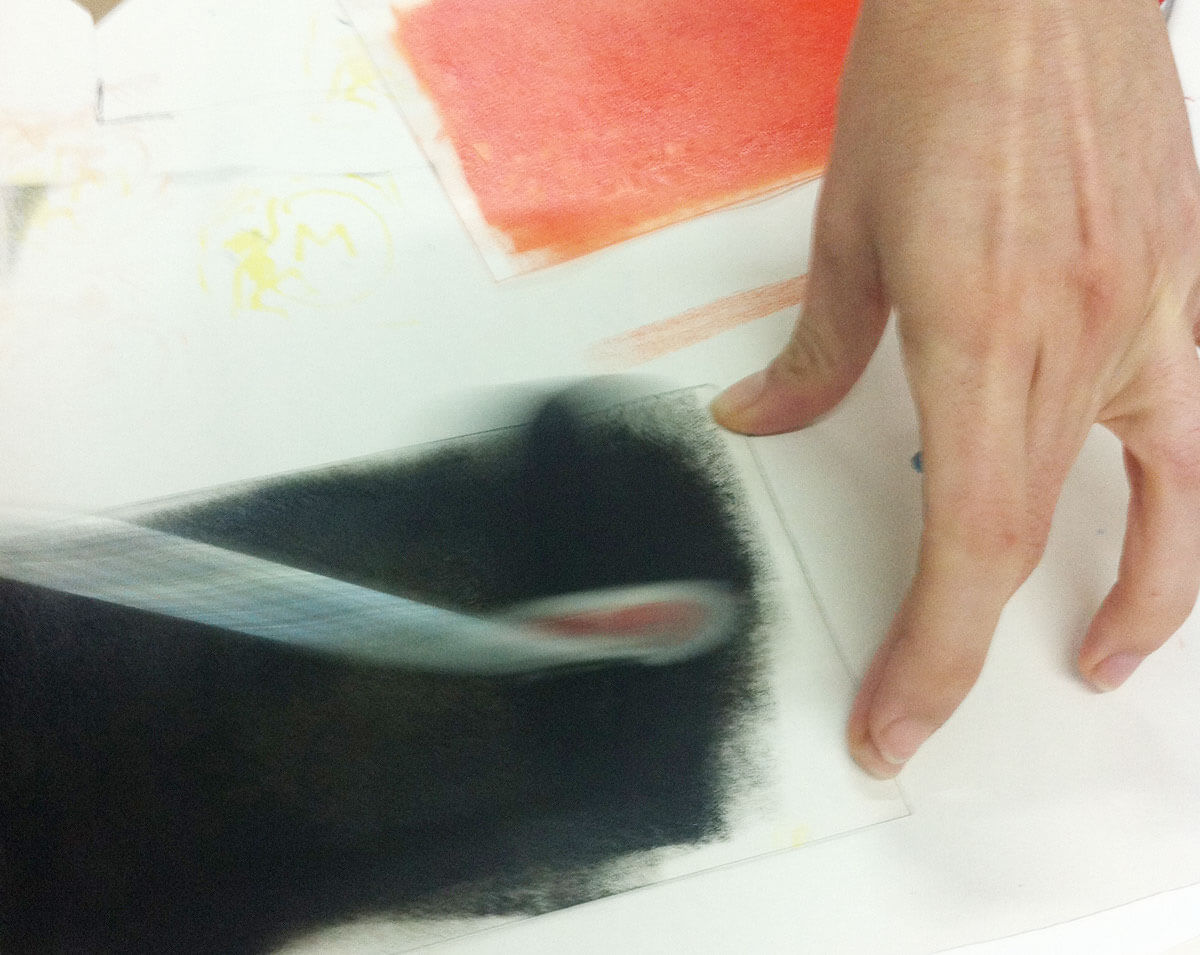 What is an original print?
by Kat Penney
An original print is an image that has been transferred from one surface to another. It is a work of art created by hand and printed by hand. The matrix is the surface that the artist works on, such as a plate, block, stone, or stencil that is cut into to produce an image.
An original print is not a copy or reproduction of another existing works. Depending on the method, the artist needs to draw / cut / carve in mirror image because the image reverses during the printing process. Each print produced is a unique work and most are made in limited editions. Each print is signed and numbered and once this edition has been reached the artist destroys the matrix to guarantee that no further prints will be produced.
There are six basic methods: monotype, relief (relief /block print is seen above), intaglio, screen printing, lithography and digital printmaking. Often, more than one method is combined to create the finished artwork.
Why buy original prints?
It is difficult to achieve the end result of a print via any other medium. Each print method offers unique qualities unlike any drawn or painted marks. Whether it is the tone of the ink or the texture from the impression by the press in the paper, one can appreciate the time, skill, and thought that goes into the making of an original print which makes it all the more precious.
Another advantage printmaking has over other art forms is that because they are in editions they can be easier to find and afford compared to a one off artwork.
Buyers Beware!
Many people mistakenly believe they're buying original works of art, when in reality they're buying a machine printed reproduction. There are many scams on the market that consumers need to be aware of the problem is that they are sold in ways that could confuse buyers about whether or not they're getting original works of art. If the print is termed 'original', one should be safe in the knowledge that the work was under the influence of the artist at all times. However, if it simply states 'limited edition' then beware! In fact, quite often the editions are not very limited at all, and can be produced into the 1000s. In simple terms, they are normally reproductions and nothing more than printouts or posters of an existing artwork. If that's not enough to put you off, the bulk of the profits go to printing companies, galleries or websites who sell these signed printouts rather than to the artists themselves. It is important to get clarity from the seller before buying.