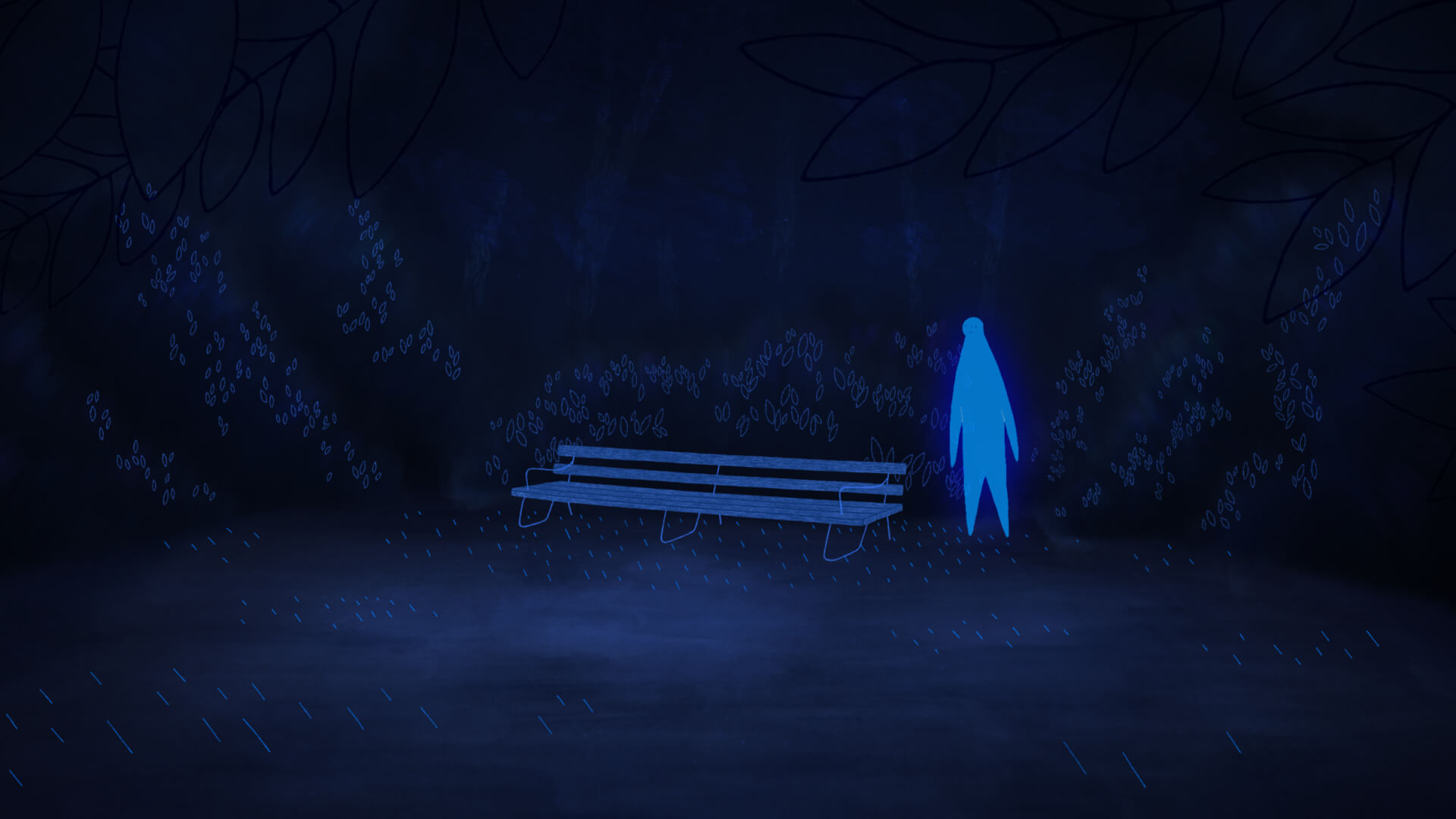 'Coda' is a traditionally-animated short film, rich in mood and visual content. It is both unsettling and heartwarming at the sometime.
Set in Dublin, the focus remains on the main character and his journey into the afterlife with Death.
Throughout the animation the background remains simple, yet full of information. The faces of people are blank, suggesting memories of people and events from what was his life. The colours and tones communicate a variety feelings, dancing between fear, through to calm with the music perfectly and beautifully echoing the change of emotions.
Death's character is an imposing one, but rather than the usual for-boding presence,there is a sense of warmth. There is a gentleness perhaps due to the female voice (Orla Fitzgerald). Despite her calmness, Death retains a powerful sense of control and a feeling that the end is imminent.
The final scene shows the soul (turned baby) sleeping peacefully and being made comfortable by Death before the both vanish into the the unknown.
Coda, a new short film from "And Maps And Plans Studio"
Directed by Alan Holly
Written by Alan Holly and Rory Byrne
Art direction by Ronan McMeel
Animation by Alan Holly, Rory Byrne and Eoghan Dalton
Music by Shane Holly
Produced by Ciaran Deeney
Starring Brian Gleeson and Orla Fitgerald
For more information visit the film website here:
http://www.andmapsandplans.com/index.html